Near Roswell (1999)
From the International UFO Museum and Research Center at Roswell:
Sometime during the first week of July 1947, something crashed near Roswell.

W.W. "Mack" Brazel, a New Mexico rancher, saddled up his horse and rode out with the son of neighbors Floyd and Loretta Proctor, to check on the sheep after a fierce thunderstorm the night before. As they rode along, Brazel began to notice unusual pieces of what seemed to be metal debris, scattered over a large area. Upon further inspection, Brazel saw that a shallow trench, several hundred feet long, had been gouged into the land.

Brazel was struck by the unusual properties of the debris, and after dragging a large piece of it to a shed, he took some of it over to show the Proctors in 1947. Mrs. Proctor moved from the ranch into a home nearer to town, but she remembers Mack showing up with strange material.

The Proctors told Brazel that he might be holding wreckage from a UFO or a government project, and that he should report the incident to the sheriff. A day or two later, Mack drove into Roswell where he reported the incident to Sheriff George Wilcox, who reported it to Intelligence Officer, Major Jesse Marcel of the 509 Bomb Group, and for days thereafter, the debris site was closed while the wreckage was cleared.

On July 8, 1947, a press release stating that the wreckage of a crashed disk had been recovered was issued by Lt. Walter G. Haut, Public Information Officer at RAAB under order from the Commander of the 509th Bomb Group at Roswell, Col. William Blanchard.

Hours later the first press release was rescinded and the second press release stated that the 509th Bomb Group had mistakenly identified a weather balloon as wreckage of a flying saucer was issued July 9, 1947.
From Roswell Report: Case Closed: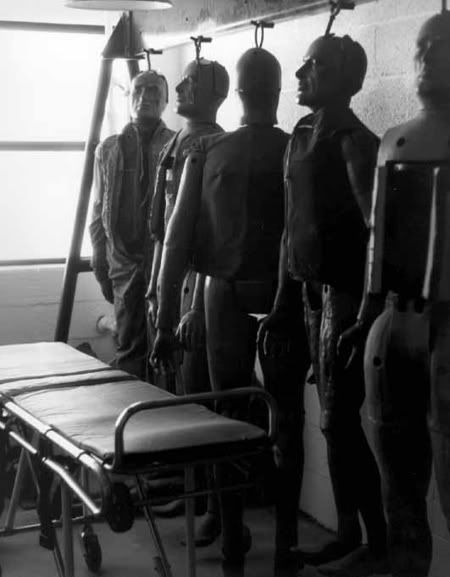 "We're No Dummies"
In July 1994, the Office of the Secretary of the Air Force concluded an exhaustive search for records in response to a General Accounting Office (GAO) inquiry of an event popularly known as the "Roswell Incident."

[...]

The conclusions are:


Air Force activities which occurred over a period of many years have been consolidated and are now represented to have occurred in two or three days in July 1947.

"Aliens" observed in the New Mexico desert were actually anthropomorphic test dummies that were carried aloft by U.S. Air Force high altitude balloons for scientific research.

The "unusual" military activities in the New Mexico desert were high altitude research balloon launch and recovery operations. Reports of military units that always seemed to arrive shortly after the crash of a flying saucer to retrieve the saucer and "crew," were actually accurate descriptions of Air Force personnel engaged in anthropomorphic dummy recovery operations.
And from the Microsoft Jokes page:
ROSWELL, N.M. (AP) -- Today, the United States Air Force issued a long-awaited report about the "Roswell Incident" in which some people claim that software from Microsoft functioned correctly in Roswell, New Mexico in 1947. As expected, the government's 261-page report denied that there had ever been any evidence that this had ever happened, despite eyewitness reports to the contrary. The report claims that what witnesses actually saw was an experimental Macintosh running a variation of Unix, or perhaps an experimental Unix machine using a form of the MacOS.

Although the official Air Force position is that this is their final report on the matter, long-time Microsoft devotees are not satisfied. "We know it really happened," said Gil Bates, spokesman for a group of Microsoft enthusiasts who call themselves "The .exe-files". The group's claim of having seen Windows run without crashing is tainted by the revelation earlier this year that some members had falsified evidence by doctoring output from standard Unix utilities and passing it off as authentic Windows data files.
This point, if there is one, of this abstract image was to suggest -- something. But...what? A scattered debris field? A section of a craft passing over a desert? An internal organ removed during the filming of Fox's Alien Autopsy? A Rorschach to contemplate while awaiting an extra-terrestrial anal probe?