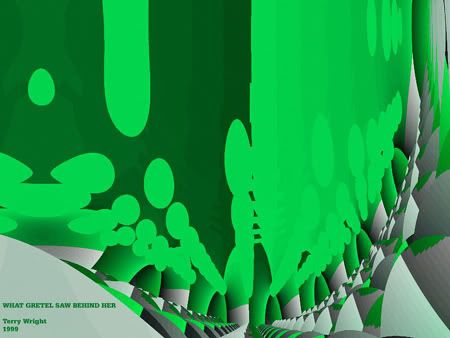 What Gretel Saw Behind Her (1999)

Gretel should have watched more movies -- starting with Apocalypse Now. She would have had that whole "heart of darkness" thing down. Moreover, she would have never wandered into the deep woods after learning Chef's first rule for survival: never get out of the boat.
But, of course, Gretel never got home. Instead, she and her brother, after narrowly escaping a cannibilistic witch, were ironically gobbled up by something greater and far more insidious: mass culture.
Yes, readers, it's a sad tale that doesn't end happily ever after...
Don't look back here, Gretel:
When I went to the Hansel & Gretel Motel, it was bigger than I thought from the internet. They have 4 buildings, an indoor pool, indoor hot-tub and an outdoor pool as well. Some of the indoor pool chairs were old but the plants looked really nice...

...The bed was really comfortable but the cleaning lady didn't speak any english [sic] so it was hard to ask for extra towels and more shampoo. You certainly don't get high quality service there or lots of attention, but you get nice rooms and a really great buffet there. We like having the BBQ there in the summer. It was really handy.
Or knock on doors here, dear girl...
Gretel is a test coverage monitoring tool for Java programs. The current version provides statement coverage monitoring (identifying which lines of Java have been executed, and which have not been touched by testing).

The primary difference between Gretel and other coverage monitoring tools is that Gretel implements residual test coverage monitoring: After you run a program that has been instrumented with Gretel, Gretel can re-instrument the program and remove instrumentation for those parts that have already been executed. Since most programs spend most of their time in a few small regions, which are easily covered in the first few test runs, residual re-instrumentation with Gretel greatly reduces the performance penalty of test coverage monitoring.
Or tell your Dad to dump you here...
About this typeface:

Designers Sylvia and Daniel Janssen were inspired by some display type in a brochure that was designed by a friend's father in 1962. He used old stitches and historical engravings in his designs, and developed a typeface by coloring antique cross-stitch patterns. Sylvia and Daniel took the few characters from the page and developed a full character set called Gretel Smooth. They then expanded on this design to create Gretel Crisp and Gretel Strong.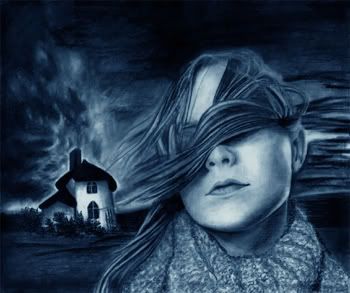 Gretel by Heather Cristofaro of Nesnora Designs
And don't overheat your oven here:
Gretel is the studio of Greg Hahn and occasionally Jordan Nogee, who met at MTV and went to work at Trollback+Co and SciFi Channel respectively. Gretel is located in the Big Apple.
And don't bet your breadcrumbs here:
Welcome, and take a look around. Thanks for visiting the new Gretel site. Gretel is currently writing, reading, and thinking on things that are true and beautiful, while getting ready for the fall tour, so keep checking back for more news and updates.
Or stock up on gingerbread here:
The sights, sounds, and aromas at Hansel & Gretel Candy Kitchen tell you that you have entered a special place.

At Hansel & Gretel you will see fudge made on marble tables while another candymaker is preparing our whipped cream caramel and making turtles and caramel apples. You will see hand dipped chocolates made before your very eyes. You will want to stay all day!

You will find chocolate gift boxes for every occasion. You will enjoy the Number One candy manufacturer in North Georgia -- Hansel & Gretel Candy Kitchen.
And, finally, don't expect receiving a FEMA debit card to pick up one of these:
Built around the middle of the XVIII century from a drawing by Frederik Af Chapman, Gretel is a wonderful example of a pleasure-boat of that time. The interesting plan of sails granted certainly a good speed to the hull. The model we obtained presents no difficulty to curry out. The constructive plans in fact are quite similar to those studied for hulls with bigger sizes. In consideration of the various sorts of wood employed and the richness and elegance of the decorations, the model is fit to be left without any painting.
Alas, poor Gretel. We hardly knew ye.We just consumed thee.
And, now, there is no looking -- or going -- back.