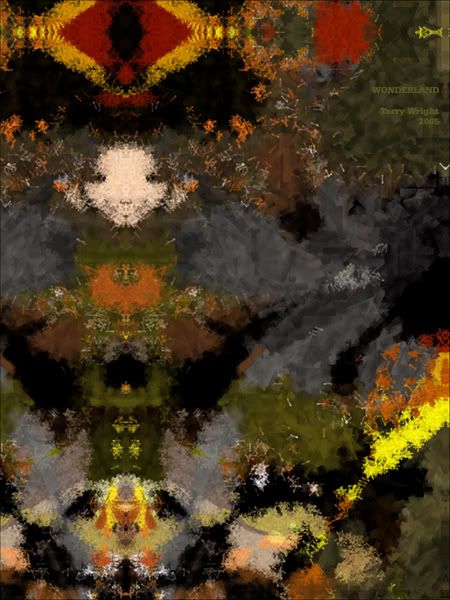 Wonderland (2005)

Here's something new, although I'm not sure what to say about it. I suppose I could tell you what it's not. It's
--not a relative of Neverland -- Peter Pan's crib and Michael Jackson's playground.
--not a visual description of a song by Big Country.
--not a storyboard for anything down a rabbit hole.
--not a trail, film about porn stars, interactive game site, Disney movie, a greyhound park, a model shop, a bunch of wizard crap, a lingerie boutique, a ballroom, a Wonder Woman fan site, or a place to swap beanies.
--not a word that follows winter.
--not this or this or this or this or even this.
It's just another image from me that probably is nowhere near this either.
And that's a pisser.