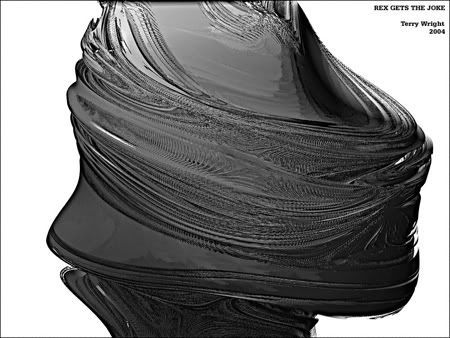 Rex Gets the Joke (2004)

at least the energetic punch
line. His jaws wrapped
around a human thigh he sighs
at the sight of Noah.
He will end up compost
or as inept fuel for lumbering
Hummers or as Bible
School intelligent design poster
boy. All his terrible wind-up
teeth will not daunt or makeover
a fundamentalist future décor.
He's a dry growl-less laugh.