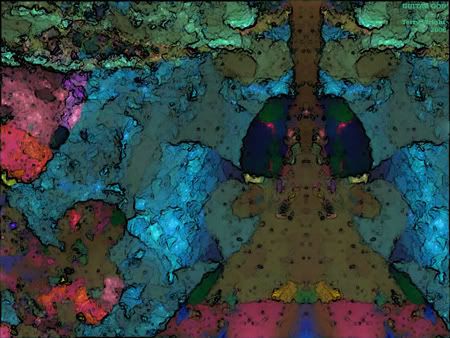 Guitar God (2006)
From BBC News:

Jimi Hendrix was the greatest guitarist in rock history, according to a list of guitar greats produced by Rolling Stone magazine.

Hendrix set his guitars and the rock world alight with his versatile and vigorous performances before his death in 1970 aged 27.

He beat Duane Allman -- from the Allman Brothers -- to the number one spot on the Rolling Stone list.

But only two women were listed in the top 100 -- Joni Mitchell at 72 and Joan Jett at 87.

BB King, one of Hendrix's idols, was at number three while Eric Clapton was in fourth place.

The Who guitarist Pete Townshend -- himself ranked 50th -- wrote in the magazine that Hendrix "made the electric guitar beautiful."

One of Hendrix's shows was "so profoundly powerful" that he found himself holding hands with Clapton, Townshend wrote.
In case you're wondering, others in the top ten list were: Robert Johnson, Jimmy Page, Keith Richards, Chuck Berry, Stevie Ray Vaughn, and Ry Cooder.
Once I heard Hendrix in the 60s, it was over for me, too. No more of that mellow peace and love folk stuff. I have preferred the scream and moan ever since. In fact, there's plenty of "guitar gods" I regularly enjoy -- but I could listen to JMascis of Dinosaur Jr. and Jim Thomas of The Mermen play for days on end.
DigitalDreamDoor did a similar list. Mascis came in at 199 (he wuz robbed!!). Thomas didn't even make the list. They both lost to Reb Beach of Winger (131). The injustice makes my ears bleed.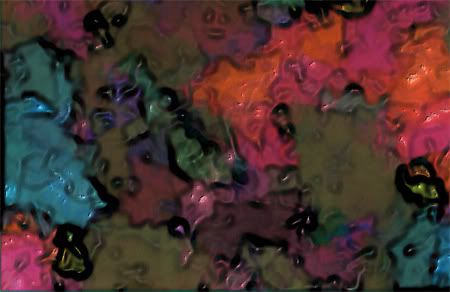 Lower left corner detail of Guitar God
~/~
Today's post seems like a good time again for another random music shuffle:
"Return of the Roughnecks" -- The Chameleons
"What Are Their Names" -- David Crosby
"Upstairs by a Chinese Lamp" (Live) -- Laura Nyro
"Doesn't Make It All Alright" -- Stiff Little Fingers
"Into the Blue Sparkle" -- Slacktone
"Anapse to Tsigaro" -- 3 Mustaphas 3
"Dr. Luther's Assistant" (Live) -- Elvis Costello and the Attractions
"Wild Turkey Surprise" -- Huevos Rancheros
"Spoilt Victorian Child" (Peel Session) -- The Fall
"Rabbit Fur Coat" -- Jenny Lewis and the Watson Twins
~/~
Technorati Tags: photoblog, fractal, fractal art, digital art, computer art, art, guitarists, guitar god