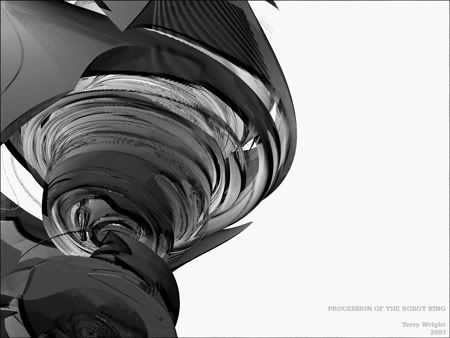 Procession of the Robot King (2007)
Knuckle-dragging
main characters march in
electronic snow as bands blurt
sci-fi sounds. A giant
soul-grinding robot shifted
its big dumb face. I have dreamed of
what monks possess and what
wax figures lack. Velvet
cushions, desired positions,
artificial intelligence with whips,
pilgrims with ailing relatives,
and motor gods. No
slacking. Outrun twirlers.
Raw machine parts litter
the walls like circles of cogs
or dying Samurai. A figurine
of our metallic king will
sit in a rollicking armchair
and choose darkness. All knees
are scraped, horribly bent.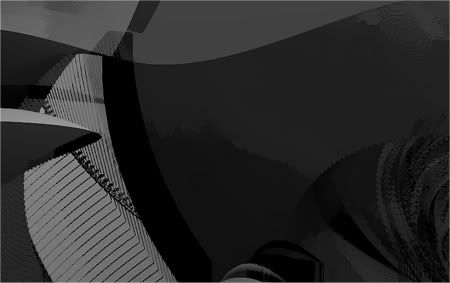 Lower left corner detail of Procession of the Robot King
~/~
A new image and a found poem welded together from scrap phrase strings stripped from a Google search of "procession of the robot king."
~/~
Technorati Tags: photoblog, fractal, fractal art, digital art, art, poetry, found poetry, robot king