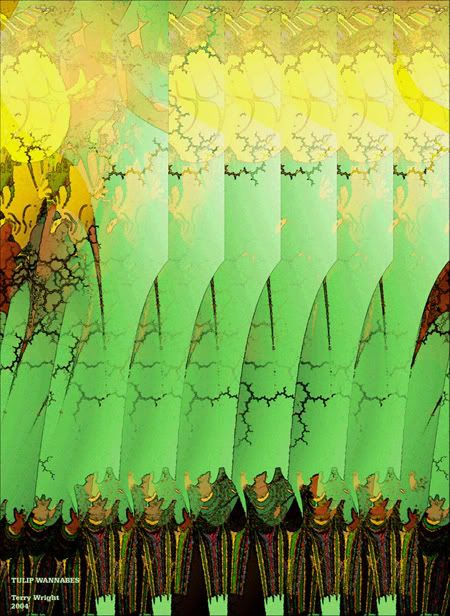 Tulip Wannabes (2004)
Profit makes spring so generic.
Please pick one meat and saddle her
with festivals. A group of Goths
start threads and confess love
for bulbs. A wannabe Texan
ponders quizzes as country girls
feed him little credit. He sulks around
like Robert De Niro. Punksters
and hitwomen carve up Holland
with a drop on the tongue but profiteers
mob the White House -- hacking,
crazy. Slap him with wooden shoes.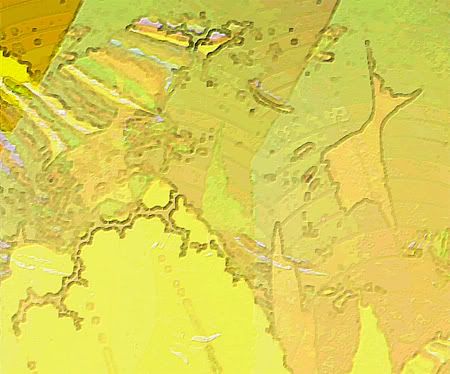 Upper left corner detail of Tulip Wannabes
~/~
Image sprouted in Fractal Zplot and genetically modified in Photoshop et. al. Found poem cultivated and fertilized from phrase strings cut and vased from a Google search of "tulip wannabes."
~/~
Technorati Tags: photoblog, fractal, fractal art, digital art, art, poetry, found poetry, tulip