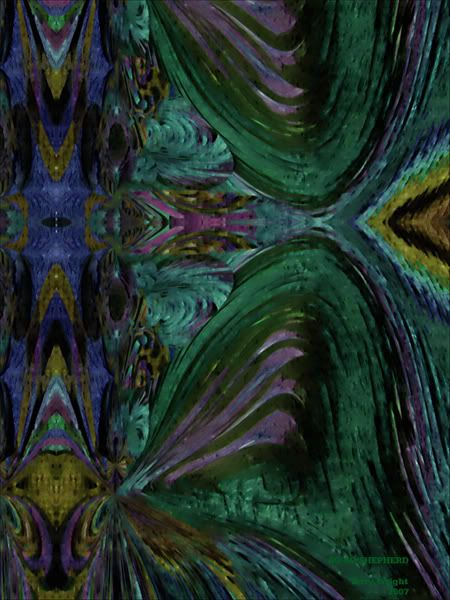 So-So Shepherd (2007)
Best keep an eye out for those wolves in sheep's clothing.
~/~
Made with Fractal Zplot. Post-processed until it got lost and could not find its way home again.
~/~
Please note that the address for Rooms with a View has changed -- and that my art web site is presently off line at this time. I'm not sure when sections of the site will be operational again. Moreover, most of the click-to-open larger versions of my posted images on this blog will no longer work. I am sorry for any broken links or inconvenience.
Why is my web site suddenly down? Here's why.
Upper left corner detail of So-So Shepherd
~/~
Technorati Tags: photoblog, fractal, fractal art, digital art, computer art, shepherd, wolves