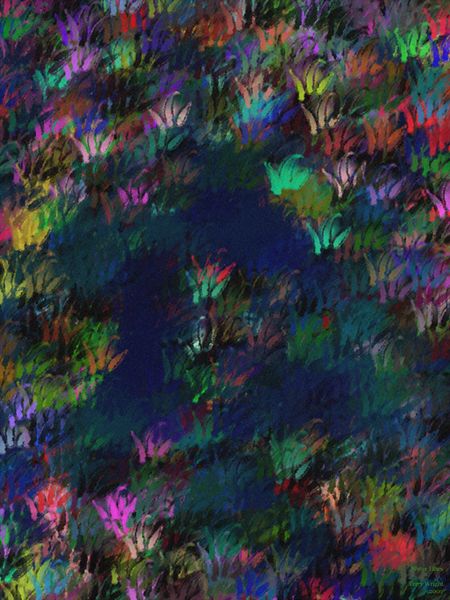 Water Lilies (2009)

French films, newly sexualized by critics,
synonyms for hybrids, light floaters
better planted in a framed bayou
by Monet. I burst out of green sleeves,
my hands like koi under a pond's sheen,
a prop in Bardot's backdrop.

Something breaks the surface
Someone bends the design

until synopsis is like awful wallpaper.
The lotus is jealous of all splashing
giving rise to a new new wave.
~/~
Update: I corrected a wrong word typo.

Image originally made with Fractal Zplot. Post-processed until it could no longer change the filter. Text is a Google poem collaged from search strings of water lilies.
Tags: fractal, fractals, fractal art, fractal blog, digital art, computer art, water lilies, google poem, found poem, i'm not your stepping stone, cruelanimal, blog with a view