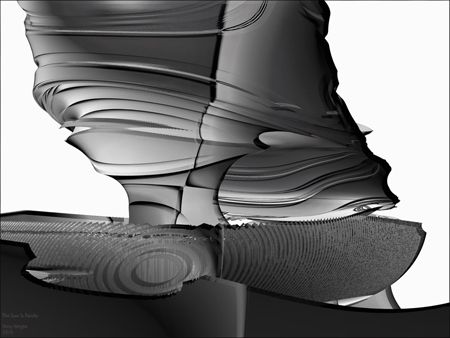 The Saw Is Family (2010)
You have one choice, boy: sex or the saw. Sex is, well, nobody knows. But the saw, the saw is family.
Drayton, The Texas Chainsaw Massacre 2
~/~
Sorry for my last mopefest post. What was that all about?
I'll just put up stuff that has already been out or that never goes out anyway.
This blog always has been an exercise in rummaging around in my attic.
~/~
Image initially made with Quasz. Post-processed until it danced in the middle of the road at the end.