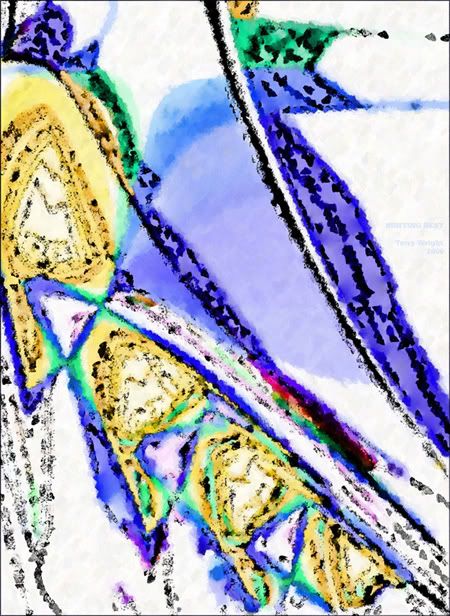 Bunting Nest (2006)

Something new from playing around this weekend...
~/~
Cool Facts about the Indigo Bunting from All About Birds at the Cornell Lab of Ornithology:



The Indigo Bunting migrates at night, using the stars for guidance. It learns its orientation to the night sky from its experience as a young bird observing the stars.





Experienced adult Indigo Buntings can return to their previous breeding sites when held captive during the winter and released far from their normal wintering area.





The sequences of notes in Indigo Bunting songs are unique to local neighborhoods. Males a few hundred meters apart generally have different songs. Males on neighboring territories often have the same or nearly identical songs.





Indigo and Lazuli buntings defend territories against each other in the western Great Plains where they occur together, share songs, and sometimes interbreed.
If you'd like, you can look at today's image and listen to the songs of the Indigo Bunting on a new page.
~/~
Back to political blogging tomorrow. Have I missed anything?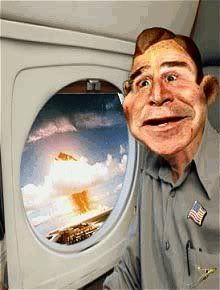 Whew. There's a few million phone calls that won't need trollin' no more...