Jonah's Doorbell (2003)

Blog with a View, at heart, is a digital art photoblog. Each Wednesday, I present an image without making a snarky remark about the ongoing collapse of the chock-full-o-nuts Bush Doctrine.
Instead, like Tony Montana, I'll have someone else to do it for me. "Manolo Mike, shoot draw dat..."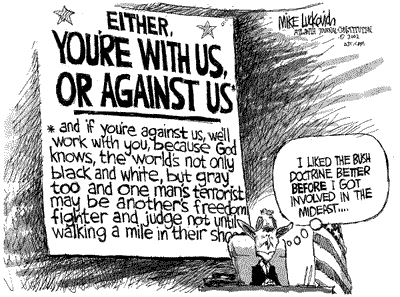 "Bring It Like Sorta Kinda On."

[Cartoon by Mike Luckovich]