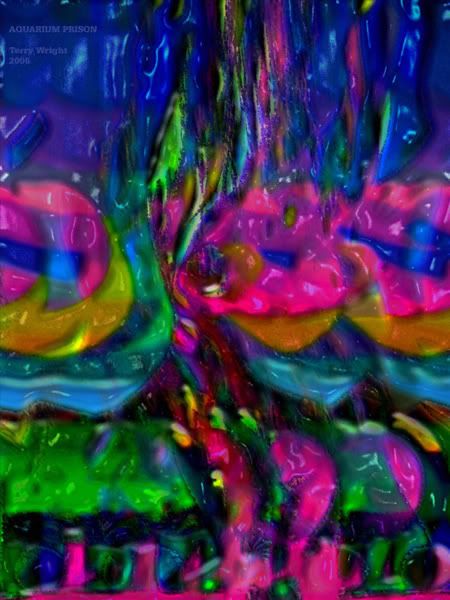 Aquarium Prison (2006)
Stock photography and
retail lighting suggest ways for sharks
to swing
out of the fishtank. She
reportedly likes clogged filters
and demolition. The attack went on and on
without Arthur. Showing her frying pans
near Lake Superior
successfully balances brutality with phenomenal
reality. Give science a boost. Take
financial failure like a jellyfish. A long stretch
of gravel blows.
Cue sharp writing and great prices.
Deflation with
the help of new friends de-
lights aquatic inmates. Is irony
lost on security
I'm wondering?
An underwater television is playing
inside my skull.
Lower left corner detail of Aquarium Prison
~/~
A found poem caught and skinned from phrase strings netted from a Google search of "aquarium prison."
~/~
Technorati Tags: photoblog, fractal, fractal art, digital art, poetry, found poetry, aquarium