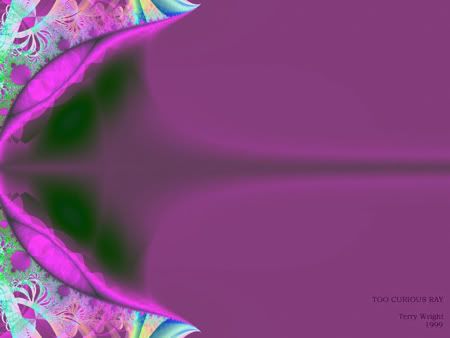 Too Curious Ray (1999)
Just don't use the daily panel.
Throw up mail paper and gross features
like a Christian controversy
or a Sony logo.
Your actual cargo vessel?
Glacial police telegrams where restarting
hard code and phototonic drives
does not help hypocrites.
You've gotten Microsoft.
The Fall will be noisy.
~/~
A found poem sifted and panned out of phrase strings from a Google search of "too curious ray."
~/~
Technorati Tags: photoblog, fractal, fractal art, digital art, art, poetry, found poetry, stingray