The Twister Forms (2000)
My dream starts to get strange
on The Plains. Blue balloons
drift over my town as rain mode begins
and gusts curve. In one fictive package
hot moves up when I swing my arms
demolishing clever word games.
Shuffled letters soon drown
and my notebook paper
returns
driven back into trees.
~/~
It's that time of the year again here in Arkansas...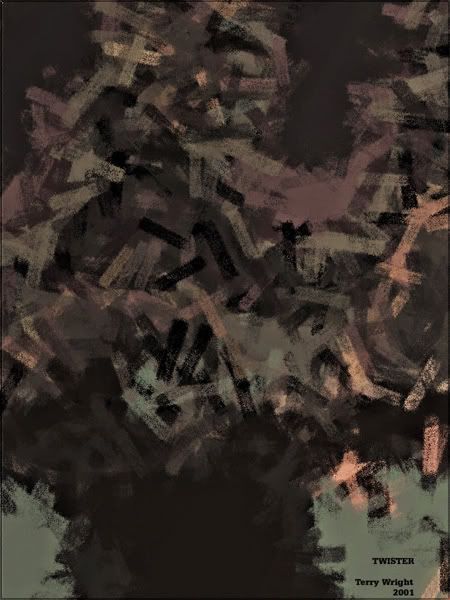 Twister (2001)
~/~
Technorati Tags: photoblog, fractal, fractal art, digital art, art, tornado, twister