Last Day as a Caterpillar (2007)
Flicka Flicka beats my unhoping heart.
My chest harbors a pipe-laying assassin. Glue on heads
and wiggly legs. Pump my abdomen with poison.
I will never become a nervous chrysalis.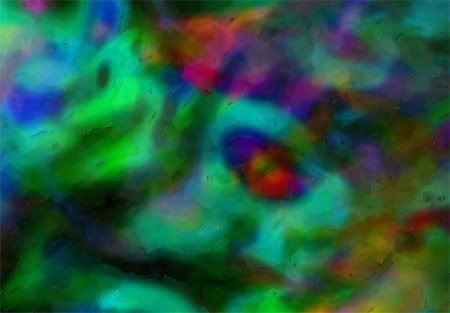 Face detail of Last Day as a Caterpillar
~/~
Something newish. Made with Sterling-ware. Post-processed until it molted its skin and silk glands spun a cocoon. Poem from my larval brain refusing to transform into an adult.
Technorati Tags: photoblog, fractal, fractal art, digital art, poetry, caterpillar