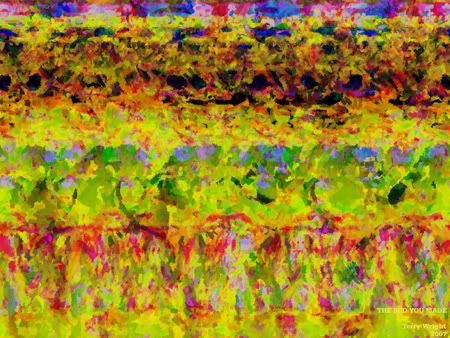 The Bed You Made (2007)
Old expressions from labs of lust
where spliced mice make nests from shredded
paper. Once you take off
your clothes reactions are tested.
You can't go back
and your skin is unlike a sheet
blank and type free. What is written
on your face is a maze
of fear
you run each day.
Upper left corner detail of The Bed You Made
~/~
Image rendered in Sterling-ware and post-processed until the exercise wheel squeeked and the mattress sagged.
Please note my art web site has a new URL and domain:
Rooms with a View
http://wrightart.net
Technorati Tags: photoblog, fractal, fractal art, digital art, poetry, bed you made