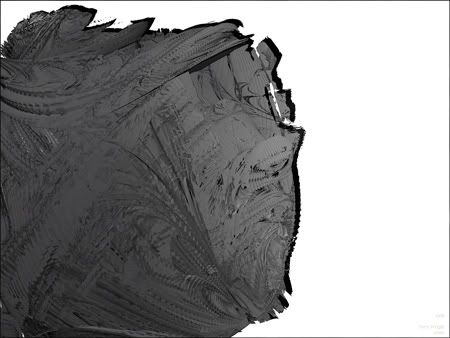 Erik (2009)

~Erik~
Born during the Boulevard Massacre.
Self educated musician and master of Black Art.
Exiled to Devil's Island for criminal insane.
Escaped--
Now At Large.
--An intertitle card from the 1925 silent version of The Phantom of the Opera
~/~
Image initially made with QuaSZ. Post-processed until it called out in an angelic voice to Christine from beyond a wall.
Tags: fractal, fractals, fractal art, fractal blog, digital art, erik, phantom of the opera, man of 1000 fractals, cruelanimal, blog with a view