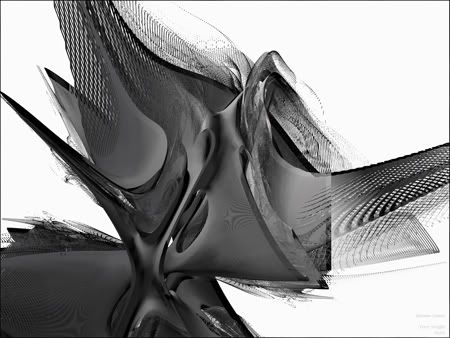 Intense Gamer (2009)

I hang around my house
on after burner making sure to get
the last shot. Pushing my buttons causes
a newly identified skin disorder.

You decide, Digerati

if my slight anger problem
pushes my skills or just tilts your Halo.
I smash my keyboard with mecha force
into my soon famous forehead.
~/~
Image initially made with QuaSZ. Post-processed until painful lesions started to appear on its palms. Text is a Google poem collaged from search strings of intense gamer.
Tags: fractal, fractals, fractal art, fractal blog, digital art, found poetry ,google poem intense gamer, digerati, on a cheeto run, cruelanimal, blog with a view