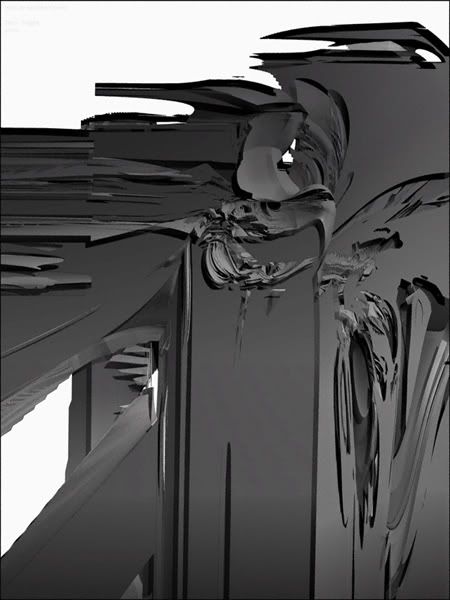 Who Invited the Crows? (2009)
I invited your friends
on reservations with nothing who said
Oh, king
, I am so grateful for scraps, you said.
you said. Do you think I am responsible
you said. Spook me with your cawing,
Plymouth
hurt my head, you said, and who ever said
~/~
Image initially made with QuaSZ. Post-processed until fully scavenged. Text is a Google poem collaged from search strings of the phrase who invited the crows.
Tags: fractal, fractals, fractal art, fractal blog, digital art, computer art, who invited the crows, are you going to eat that, cruelanimal, blog with a view