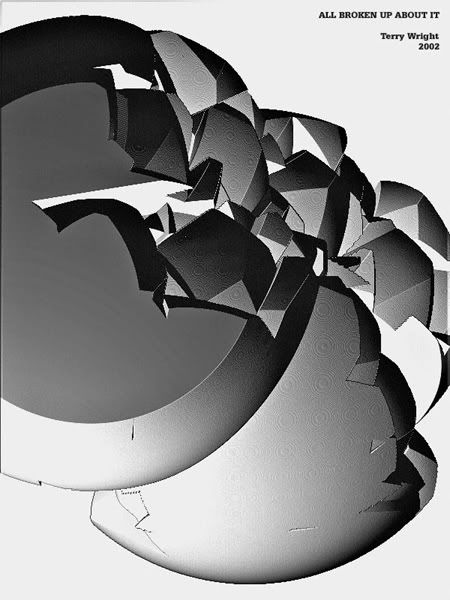 All Broken Up About It (2002)

This image appears a little peppered...
I doubt the Veep shares the sentiments of the title.
If you want to break yourself up, surf over to firedoglake's DickFest -- a blog poetry festival about the life and times of His Dickness. It's much more literary than anything I could write today.