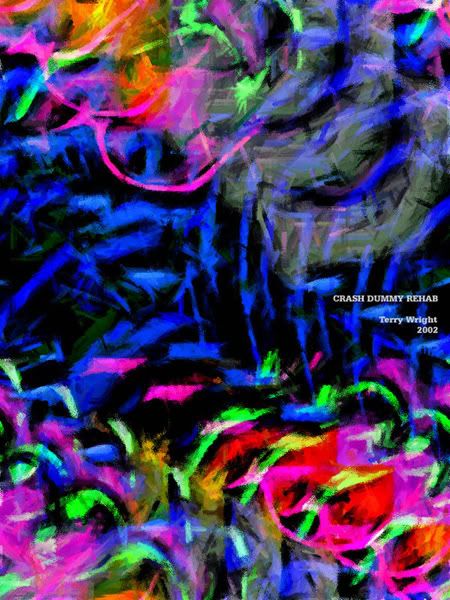 Crash Dummy Rehab (2002)
So you think crash test dummies constantly crash because it's their job or something? Dude...
Hi, babe. Yeah, I'll be there soon -- unless, you know, I, like, accidentally have an accident -- again...
[Image by John Shakespeare]
Shape up, guys. Or you'll be spending more time at Republican photo ops than unbuckled behind the wheel...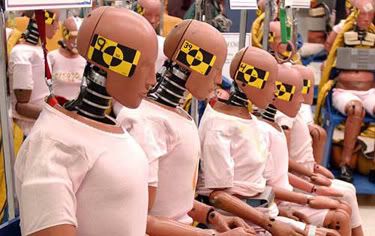 Hey, neighbor. Were you pre-screened by Bush staffers to not ask any embarrassing questions at this town hall shindig, too?
[Photograph seen on Feministing]