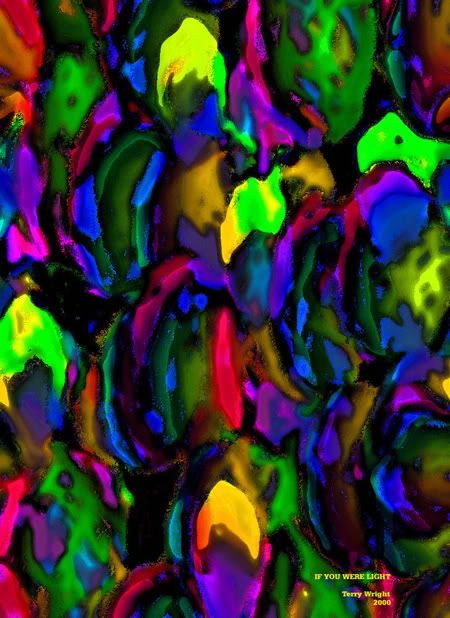 If You Were Light (2000)
It's been one of those days today that gives no quarter in the perpetual daily struggle for down time and creative play. Still, all work and no post makes bloggers go blank.
Accepting defeat, I'm forced into strict photoblog mode. Today's image is part of series titled "If You Were...." It was done with Dofo-Zon Elite and considerable post-processing in graphics programs.
Consider this an open thread, too -- a day earlier than usual. Hopefully, RL won't be quite so intrusive tomorrow.