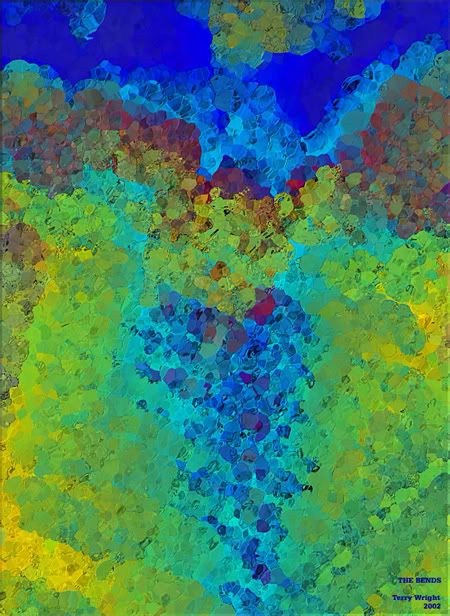 The Bends (2002)

It's going up up up
It's going up
--Echo and the Bunnymen, "Going Up"
From At Least We Aren't Wikipedia AskYahoo:
The bends were first recorded in 1841, when early deep-sea divers began experiencing strange symptoms when resurfacing: blotchy rashes, coughing spasms, dizziness, unconsciousness, and a bizarre inability to bend joints (hence, the phrase the bends). Slower ascents were found to help the problem, but the cause of these symptoms wasn't understood until much later.


Decompression sickness is a very serious, potentially lethal condition. When people move from a high-pressure environment to one of low pressure, bubbles can form in their bloodstream as gases in pressurized, liquid form quickly revert to their natural state. This, as anyone familiar with intravenous injections can tell you, is a very bad thing.


Divers breathe pressurized air, which is mostly nitrogen. In high pressure environments (i.e., under the ocean), nitrogen is absorbed by the body's fatty tissues rather than being expelled through breathing. This is generally fine, but if a diver's ascent is too quick and the pressure drops rapidly, the liquid nitrogen turns into bubbles.
Strange. I have a similar reaction whenever I accidentally stumble upon clips of Bush while channel surfing...
~/~
Tags:
photoblog-posts
,
photoblog
,
the bends
,
bush
,
diving