The Big Kahuna (2003)

You know if you the man...
From are we hacks or just hacked Wikepedia:
"Big kahuna" is a common slang term for the person in charge of something. It comes from the Hawaiian word kahuna, meaning shaman or wizard.

In Pulp Fiction, the character known as Brett tells Jules that his burger came from Big Kahuna Burger, referred to as "that Hawaiian burger joint."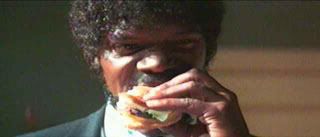 Oh. I'm sorry. Did I break your concentration? You know what they call a torturer in America?

[Photo seen on this Pulp Fiction site]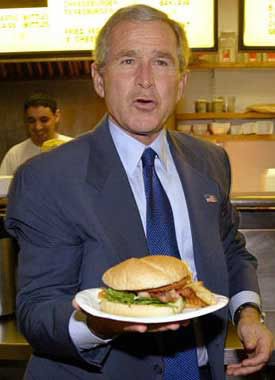 [Photo seen on Think Progress]
~/~

Tags:
photoblog-posts
,
photoblog
,
big kahuna
,
torture
,
bush
,
pulp fiction