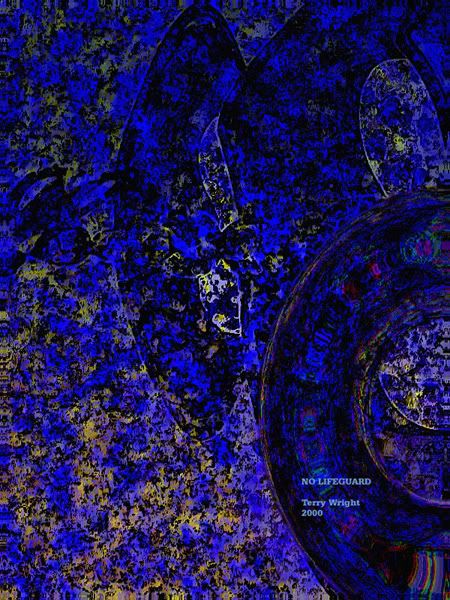 No Lifeguard (2000)

Why should I care about North Korea?
--George W. Bush, quoted in Bob Woodward's State of Denial

Till human voices wake us and we drown.
T. S. Eliot, "The Love Song of J. Alfred Prufrock"
As the Foley scandal continues to expand like the Big Bang, let us not forget that the pervasive BushCo incompetance continues treading at full throttle.
North Korea may have tested a nuclear weapon. The bomb may have been a bomb -- but the real fizzle blows up right in the face of another failed BushCo policy. From AmericaBlog:
Let's call North Korea what it is: a part of President Bush's Axis of Failure. Since he bizarrely linked North Korea, Iran, and Iraq nearly a half-decade ago, North Korea has acquired nuclear capabilities, Iran has become more militant and more powerful, and we've turned Iraq into a terrorist-producing failed state. Axis of Failure. North Korea is the product of miserably failed policy, and now we're seeing the results of the incoherent and ineffective Bush doctrine.
The National Security Network agrees:
President Bush claimed he would not tolerate a nuclear North Korea, but he has done worse than that: he ignored the threat of North Korea as it expanded its nuclear arsenal.
And perhaps The Decider should have listened more to Poppy than that other whispering "Higher Father." Shrub might have been thrown a life raft from Donald Gregg, his Dad's former National Security Advisor and past ambassador to South Korea who recently said the following (seen in the Washington Post):
Why won't the Bush administration talk bilaterally and substantively with NK, as the Brits (and eventually the US) did with Libya? Because the Bush administration sees diplomacy as something to be engaged in with another country as a reward for that country's good behavior. They seem not to see diplomacy as a tool to be used with antagonistic countries or parties, that might bring about an improvement in the behaviour of such entities, and a resolution to the issues that trouble us. Thus we do not talk to Iran, Syria, Hizballah or North Korea. We only talk to our friends -- a huge mistake.
Everything is sinking under the waterline of the Iraq quagmire and the GOP congressional protect-our-power cesspool. Our government -- and international image -- desperately need artificial respiration...and the only unbribed, uncorrupted lifeguards on call to rescue democracy are the voters.
How long can we dogpaddle and listen to human voices Rovian spin that it's someone else's fault if we drown?