The Garden Gets Some Sun (2007)

Finally starting to feel a little better. Sat outside today and could feel the first wisps of spring in the air. Tree buds are starting to peep out and scattered daffodils are blooming in the yard. In a few weeks, it will time to till the tiny garden in hopes of enjoying summer tomatoes, squash, and peppers -- if blight allows.
A new image today -- and a short poem mash-up:
The climate grows
sunnier. The muscles of high summer
and a top-tier rusted rose get
offended by limited light.
My garden needs wires
to blaze and build more shaded weeds.
The bloomers have low batteries,
shrug like neutral figureheads.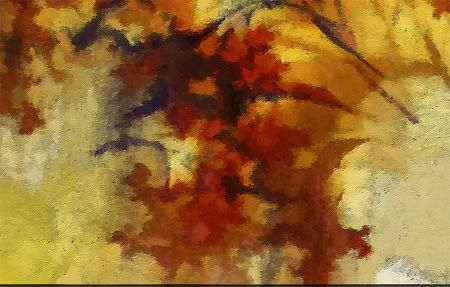 Lower left corner detail of The Garden Gets Some Sun
~/~
Image made with Vchira and fertilized in Photoshop. Poem pruned from phrase strings staked up by a Google search of "the garden gets some sun."
~/~
Technorati Tags: photoblog, fractal, fractal art, digital art, computer art, art, poetry, found poetry, garden