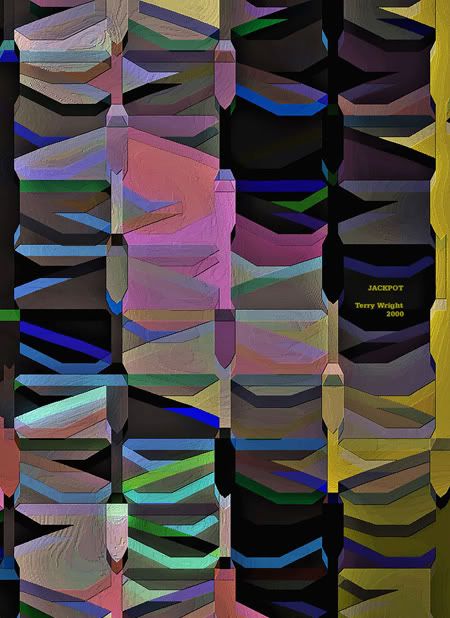 Jackpot (2000)
Somebody hit it yesterday. From CNN:
There are just two winning tickets in the record $370 million Mega Millions jackpot -- one sold in New Jersey and the other in Georgia, lottery officials announced Wednesday.

No one had come forward to claim their share of the prize at midday [the Georgia winner has now come forward], but lottery officials in both states were expecting to hear from the winners soon.

One winning ticket was traced back to Campark Liquors in Woodbine, New Jersey, on the state's southern end. The other was sold at Favorite Market in Dalton, Georgia, lottery representatives in the two states said.

[...]

The odds of hitting it: about 1 in 176 million.
One probably has a better chance of being struck by a meteor.
My odds -- even less. There's no lottery offerings here in Baptist-tyrannized Arkansas, although I sometimes used to see the locals heading for the border at peak times when I lived in Northwest Arkansas. My common sense tells me that participating is throwing money away -- but $370 million? Talk about "mad money." Reason be damned. And give me a Slurpee with those tickets.
~/~
Technorati Tags: photoblog, fractal, fractal art, digital art, computer art, art, lottery, jackpot