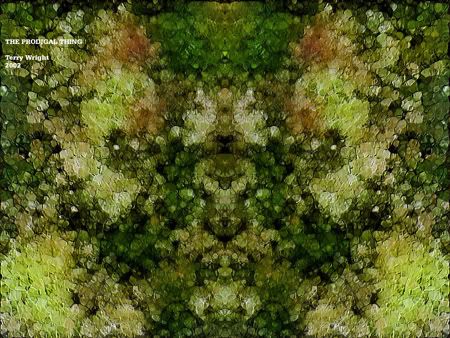 The Prodigal Thing (2002)
That goes back to the whole prodigal thing. The prodigal came home empty and ugly and smelly and stinking and being a long way from the dance.
--Laura Bagby, "Beauty is a Dance"

...with apologies to Ben Grimm.
~/~
Made with Fractal ViZion. Post-processed until the image swore it would never come back.
Tags: fractal, fractal art, digital art, computer art, prodigal thing, it's clobberin' time, photoblog, blog with a view