Liposuction (2001)

From the New Yorker (7-26-2004):
There has been a great deal of speculation recently that the government might reinstate the draft at some point, in order to replenish the nation's armed forces. Military and government officials have, for the most part, dismissed such talk. As Secretary of Defense Donald Rumsfeld said in an interview the other day, "We're perfectly capable of increasing the incentives and the inducements to attract people into the armed services." For years, the military has offered its recruits free tuition, specialized training, and a host of other benefits to compensate for the tremendous sacrifices they are called upon to make. Lately, many of them have been taking advantage of another perk: free cosmetic surgery.

"Anyone wearing a uniform is eligible," Dr. Bob Lyons, the chief of plastic surgery at Brooke Army Medical Center, said recently, in his office in San Antonio. It is true: personnel in all four branches of the military and members of their immediate families can get face-lifts, nose jobs, breast enlargements, liposuction, or any other kind of elective cosmetic alteration, at taxpayer expense. (For breast enlargements, patients must supply their own implants.) There is no limit on the number of cosmetic surgeries one soldier can have, although, Lyons said, "we don't do extreme makeovers in the military." The commanding officer has to approve the time off for any soldier who is having surgery. For most procedures, there's at least a ten-day recovery period, and while soldiers are recuperating they're on paid medical leave rather than vacation.




A Defense Department spokeswoman confirmed the existence of the plastic-surgery benefit. According to the Army, between 2000 and 2003 its doctors performed four hundred and ninety-six breast enlargements and a thousand three hundred and sixty-one liposuction surgeries on soldiers and their dependents. In the first three months of 2004, it performed sixty breast enhancements and two hundred and thirty-one liposuctions.




[...]

"I'm appalled the military would support liposuction," Bill Fay, a captain in the Arizona Army National Guard, who is now serving in Nasiriyah, wrote in an e-mail. "This is a purely functional organization that does not exist for their livelihood or enjoyment."




The Army's rationale is that, as a spokeswoman said, "the surgeons have to have someone to practice on." "The benefit of offering elective cosmetic surgery to soldiers is more for the surgeon than for the patient," Lyons said. "If there's a happy soldier or sailor at the end of that operation, that's an added benefit, but that's not the reason we do it. We do it to maintain our skills" -- skills that are critical, he added, when it comes to doing reconstructive surgery on soldiers who have been wounded.
According to a survey conducted by the American Society of Plastic Surgeons of more than 1,500 plastic and reconstructive surgeons in January, 1999, the death rate of one in every 5,000 (or 20 out of 100,000) liposuction patients between 1994 and 1998 was much higher than anyone anticipated -- higher even than death rates from traffic accidents.




And higher than acceptable death rates from other kinds of surgeries, admits Bruner. Although the survey data are not considered scientific information, they are useful when establishing practice guidelines, and they led ASPS to recommend some practice changes when performing liposuction.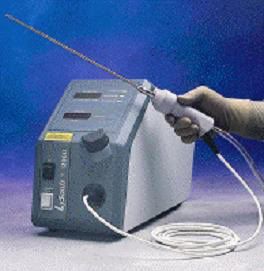 "Bacon was everywhere: in the diptych and triptych formats, geometric structures in a vacuum, the body styled like meat."
[From ArtForum -- "Weighty Madonna" by Rhonda Lieberman]
And, finally, from whygodwhy -- "My Home Liposuction":
The details of my home liposuction are still emerging. For a while there was a whole bunch of internal debate about where I would actually conduct it. After careful consideration and a few headaches I decided on the downstairs bathroom as the operating theater. Basically the downstairs bathroom and the kitchen are the only uncarpeted rooms, and the kitchen is somewhat of a high-traffic area. I suppose the garage would have been another option, but
it doesn't seem as sanitary.
[...]




A lot of people have emailed in to offer their assistance while I'm performing the operation. That is so cool, but I feel like this is the kind of thing you have to do on your own, you know? I mean the whole thing is I'm self-conscious and have a negative self-image about people looking at me in general, so having someone right there while I'm conducting my own liposuction would feel like 9 kinds of crazy awkward.




Probably it sounds like I'm not taking this all very seriously, and in your imagination I'm all alone in a bathroom, mopping up blood and human waste into a bucket and you just think Man that is so horrifying and disgusting. But, I don't know. It's like the same level of discomfort as looking at myself naked in the mirror every day, so whatever, I think I can handle it, thanks.
Today's image is a quat fractal variant of a Moebius Loop -- a construct allowing one to "be all you can be" by turning oneself into a fountain recycling fat.