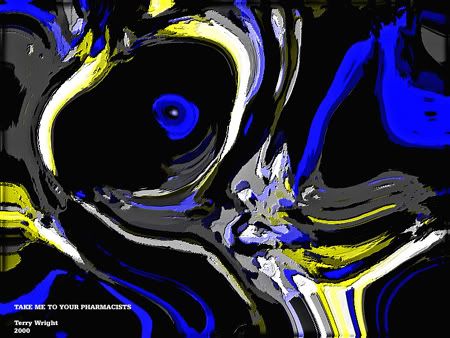 Take Me to Your Pharmacists (2000)

Make your madness end
and head back home to burn
a hippy peace flag. Make a massive
spectacle of yourself, put yourself beyond
reproach and camp
out in a ditch with moral
authority. Exploit designer
sandals and stub toes like Freeper
threatening goons. You are crazy
and want a new speechwriter to air
anti-war ads against Bush's Red Square
ranch. Your pathetic interests
at heart are a fun lie. Go home.
Your fifteen minutes of fame will remain
insignificant compared to a grieving mother.
You are like a glass of water
seen through a TV screen. Cindy sighs
but what are you doing with your sleaze? You hate
and lie your ass off. I'm tired of seeing you.
Bury yourself.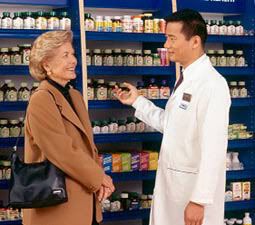 This should numb the pain from reading Freeper writing...

Today's image is a peek into the Freeper soul. The poem was collaged from comments made about Cindy Sheehan on the Free Republic website. Selected comments were cut and pasted into a virtual cut-up machine. All values were set on random, and the text was cut up multiple times. The poem was arranged out of the resulting, reconstituted text. The outcome is a found poem recast into a new context that turns Freeper language inside out. I like to think of this process as either a purification rite or a wingnut detox step program. At any rate, from my perspective, the remarks now seem sensible rather than pharmaceutically addled.